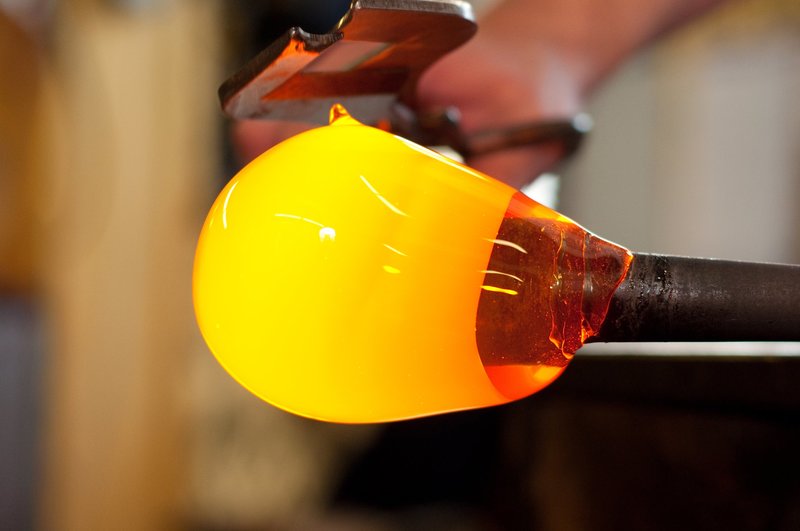 Welcome to Calcifer Glass!
Calcifer Glass Studio artist Dayne (DJ) Lopez is a front-runner in the art of glass. Working since 1992, Dayne has shared a love of nature, process, materials and glass art design as well as a commitment to creating artworks of the highest level of quality and innovation. In order to pursue his own artistic vision and develop new techniques for glass blowing Dayne opened his own glass blowing studio Calcifer Glass in 2016. Dayne previously operated under Dayne Studios where he rented studio time from local hot shops in the Pacific Northwest. Dayne's work will be exhibited in galleries and available through his website.
The primary form of glass blowing at Calcifer Glass is free-blowing (without the use of molds). Glass is first gathered on a long blowpipe from a 2,200 degree Farenheit furnace and rolled onto a steel marving table to help give it shape. The artist, Dayne, then blows through the pipe, forming a small air bubble on the inside of the molten glass. Different colors may be added using a variety of techniques. The process is very delicate as the molten glass must be kept at a consistent temperature by reheating when necessary and then shaped into the form the artist desires using the marver, wooden blocks, paddles and tools. Once the glass has been formed to the desired shape it is then placed into a 900 degree Fahrenheit lehr (oven) where it will cool over the next 24 hours.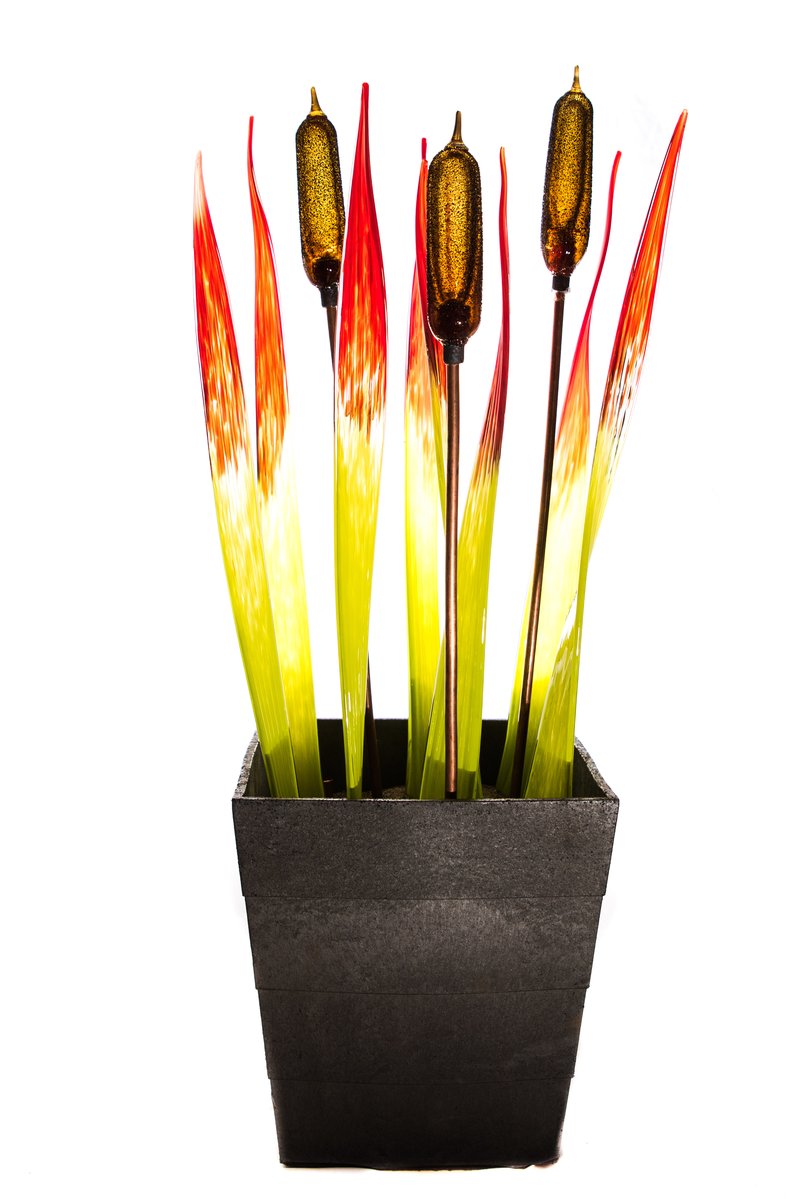 Dayne is inspired by the purity and beauty of nature and the wonderments it produces. It's elegance and simplicity never go out of style. Dayne loves the process of making glass come to life, the movement, the symmetry and balance. Creating beautiful works of art that can be appreciated by many keep Dayne motivated each day.
Dayne found his love for blowing glass in 1992 while working for the Glass Eye Studio in Seattle, Washington. He was introduced to glassblowing by his older brother, who was also a glass artist. Dayne won a scholarship to attend Pilchuck Glass School where he was introduced to the Venetian style of glass blowing and since then has studied under many of the best and talented glass artists in the Seattle area. Dayne's interest in this medium grew quickly and his love for the art of glass transformation has since become his natural life calling. Dayne continues to make his art at his own Studio Calcifer Glass which is located in Renton, Washington.